PAID FOR TITLES
Essential Social Enterprise
Freer Spreckley
Published by Local Livelihoods 2021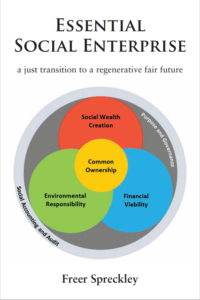 Essential Social Enterprise is a new book by Freer Spreckley describing the origin and progression of how social enterprise became a worldwide movement in alternative forms of doing business. Freer describes the rationale and thinking behind social enterprise and defines the six underlying values and organisation methods of operation that represent the original idea. The book finishes by suggesting that social enterprise is more urgent now than any time in the past and puts forward the idea of formulating a Social Enterprise Act.
Available worldwide from most online booksellers.
Commune on the Moors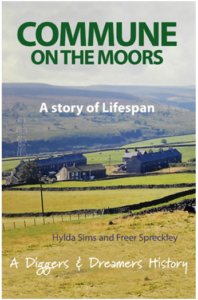 Hylda Sims and Freer Spreckley
A story of Lifespan
Taking its inspiration from the famous Summerhill School, Lifespan Community was founded in 1974. Its nineteen terraced houses are situated high up in a remote part of the Yorkshire Moors.
Lifespan has certainly been through many phases, changes, triumphs and tribulations since that time. But it's still going strong and this book will tell you what happened in those intervening decades.
Diggers and Dreamers Publications
2020
200 pages
paperback, numerous black and white photographs
ISBN: 9780954575786
The cost is £12, to order a copy please go to: https://www.diggersanddreamers.org.uk/shop/commune-on-the-moors/
FREE TO DOWNLOAD PUBLICATIONS
Local Livelihoods has produced a number of publications which can be downloaded below as a PDF and distributed freely.

Most of the publications are in English but as we develop some are being translated into other languages. The first ones are the Project Cycle Management Toolkit that has been translated into Russian and the Social Enterprise Planning Toolkit 2011 that has been translated into Ukrainian.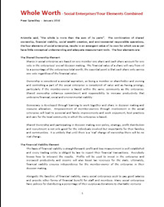 Whole Worth – Social Enterprises'Four Elements Combined
Freer Spreckley – January 2016
Aristotle said, "the whole is more than the sum of its parts". The combination of shared ownership, financial viability, social wealth creation, and environmental responsible operations, the four elements of social enterprise, results in an emergent value of its own for which we as yet have little conceptual understanding and adequate measurement tools. In this short paper Freer Spreckley discusses the emergent values of combing the four elements of Social Enterprise.
Download Whole Worth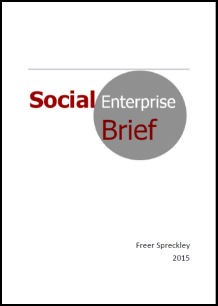 Social Enterprise Brief – 1st Edition May 2015
This short 'Social Enterprise Brief' lays out the history, foundation, and description of social enterprise, and above all attempts to make the case that in order for social enterprise to flourish, as alternatives to corporate business; they need strong and clear definition. In this Social Enterprise Brief Freer Spreckley argues that social enterprise is the modern way to run business. Unlike corporate business, social enterprise combines shared ownership, trade and finance, social and environmental responsibilities in an integrated and mutually beneficial way.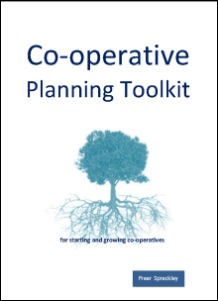 Co-operative Planning Toolkit – 1st
Edition March 2014
The Co-operative Planning Toolkit is designed for groups of people who are thinking of developing a co-operative or who are thinking of expanding one. This 64 page Toolkit is a practical guide to developing a co-operative business plan for start-up situations or for existing co-operatives that want to expand their business ideas.
Co-operative Accounting and Audit Toolkit – 1st Edition September 2013

This Toolkit describes a basic Co-operative Accounting and Audit method which has been designed to assist small scale rural and urban co-operatives and community enterprises to show how they as an organisation are meeting the triple bottom line, of Commercial Viability, Social Wealth Creation and Community and Environmental Responsibility. In doing so, co-operatives can also improve management functions and engage better with their members and other stakeholders.
The Toolkit has been written in a generic way so that the method can be applied in any country.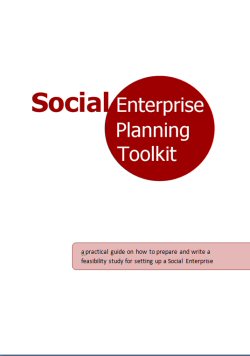 Social Enterprise Planning Toolkit – 1st Edition June 2011

This toolkit is a practical manual on how to do the feasibility planning to set up a Social Enterprise. The toolkit goes through the technical stages required to prepare a business plan with a clear business case for securing funding and other types of support. It is designed for groups or individuals interested in establishing new social enterprises. The toolkit also includes the definition of social enterprise and its history.

This Toolkit was prepared by Freer Spreckley with support from the British Council as supporting material for a ten module training course in Social Enterprise Planning which Local Livelihoods delivered in 5 countries in the Balkans and the Caucuses: with their kind permission it can be freely downloaded.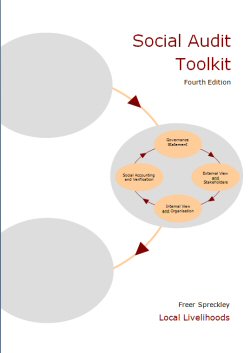 Social Audit Toolkit – 4th Edition 2008

The fourth edition 2008 of the Social Audit Toolkit has retained the basic rationale and main elements, but we have changed the terms and order of the process. In some cases the process exercises have been up-dated. What is new is the Social Audit Standard that has been changed back to the original four standards. The structure of the Social Audit process is as follows: Governance Statement; External View and Stakeholders; Internal View and Organisation; and, Social Accounting.

The Social Audit Toolkit is the original manual on Social Audit and Accounting and when it was first printed in 1981 it introduced the idea of organisational social audits for social enterprises and all social objective organisations. The Toolkit comes with a set of practical exercise templates that can be used by organisations to undertake a social audit of their own practices.

Freer Spreckley

ISBN 09538674-1-2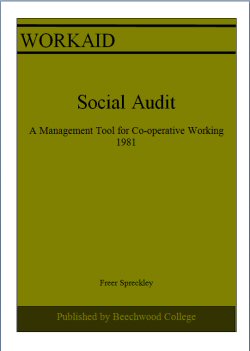 Social Audit – A Management Tool for Co-operative Working – 1981

This pamphlet first described the idea of an organisational Social Audit and the term and concept of Social Enterprise and was written in the late 1970s and first published in 1981 at Beechwood College, UK. We have included this as a free download here for those who are interested in the background to Social Audit and Social Enterprise and the development during the 1970s of the workers co-operatives and the beginning of the social enterprise sector.

Freer Spreckley

Results Based Management Capacity Building Toolkit – 1st Edition 2011

This Toolkit is published by the Regional Aids Training Network and was produced by Freer Spreckley based on the results of a regional workshop held in Nairobi in May 2011. It is with kind permission from RATN that Local Livelihoods will be able to offer this Toolkit free of charge.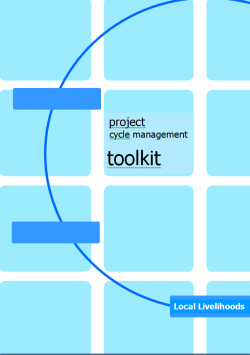 Project Cycle Management Toolkit – 3rd Edition 2009
A comprehensive practical manual on how to design, formulate and implement regeneration and development projects. This Toolkit contains most of the generic skills considered essential for good project management. It is based on 30 years' experience of developing successful projects and the methods are widely used by international development agencies.

Freer Spreckley

ISBN 09538674-1-2


Participation Toolkit – First Edition 2007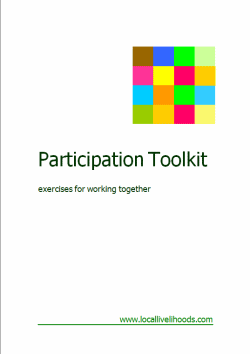 A set of practical participative exercises to help both large and small groups, teams and boards introduce new and different ways of change the method of communicating, analysing and deciding what to do. Instead of having a meeting replace it with a structured workshop using some of the participative exercises in this Toolkit.

Freer Spreckley and Sally Hunt

ISBN 0-9538674-4-7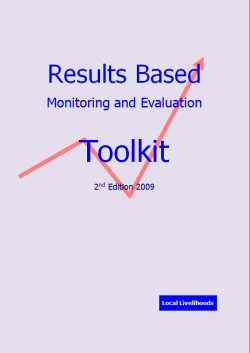 Results Based Monitoring & Evaluation Toolkit – Second Edition 2009

The Results Based Monitoring and Evaluation Toolkit uses the Logical Framework to establish the hierarchy of objectives and activities on which to base the planned outputs, ioutcome, indicators, evidence and assumptions. The Toolkit uses a set of ten templates, related to the Logical Framework, to collect the data and record it against planned interventions. Users can customise the templates to suit their project. The templates will support project result analysis and enable users to: measure performance; track planned against actual; record results; and, disseminates the information. The process is iterative and the results of the monitoring feed back to the Logical Framework where amendments are recorded and the plans are updated. In this way project managers can: track what is happening; control the process; make changes; and, can communicate with, and be accountable to, stakeholders.

Freer Spreckley

ISBN 0-9538674-6-3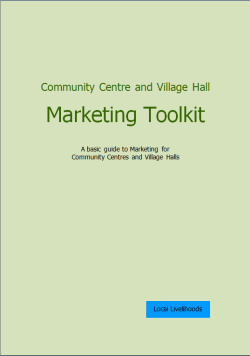 Marketing Toolkit

Marketing Toolkit – A basic guide to Marketing for Community Centres and Village Halls 2007

This practical Toolkit is a self-help guide to basic marketing for people who wish to increase the use of their building and earn income from providing a commercial venue and other related services.

The Toolkit contains a series of steps and practical exercises that help groups undertake market research and develop a marketing plan. To support the exercises the Toolkit uses a number of templates to record the results of the exercises and thus build the plan.

Freer Spreckley and Sally Hunt